Electrical System Design Online course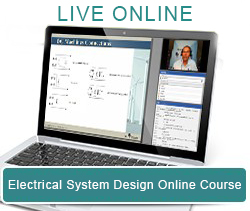 Advance Electrical Design and Engineering Institute specializes in online Electrical System Design Course having LT site and HT site, Electrical system Design engineering skills and knowledge are also critical in a wide range of industries ranging from power industries,oil and gas, water utilities, process plants, mining, pharmaceuticals, manufacturing and defence. The Advance Electrical Design and Engineering Institute provides electrical engineering courses online for electrical engineers and technicians of all levels and from all types of industry, be it , power,mining,oil and gas or instrumentation.
The specific tasks performed by an electrical engineer depend on the components and/or system being worked on, but here are some general duties a job in electrical engineering is likely to entail:
Developing inventive ways to use electricity in new or existing products
Calculating detailed mathematical models of electrical systems
Installing and testing electrical equipment to ensure that products and systems are up to regulatory codes
Working directly with project managers to ensure that budgetary and production goals are met
successful candidates for electrical engineering positions have earned electrical Design engineer certificate in the field. Hands-on experience is also valuable, so programs that provide practical familiarity with the tools and methods of the profession can give graduates an edge when it comes time to hit the career market.
Upon registration of class the student will receive
---

Who should attend:
Anybody who wants to gain valuable hands-on experience, especially electrical and Diploma in electrical engineers; electrical and general contractors, electrical designers .

Prerequisites: Participants should have a basic understanding of electrical Engineering, Participants should also have Basic knowledge of electrical.




How much: The fee is Usd 650 per person. Fee includes
course materials.
How to Register: We offer the following options to register for this class. Class size is limited, so we recommend that you register early to guarantee a seat.

1. Online - click on the Enroll Now button below and register using a credit card or check card. You will be redirected to our online payment page for a safe, secure transaction. You will receive an email confirmation when the transaction is complete.
2. By phone – simply call us at (+91)-8467024957 and we'll process your registration over the phone.

Connect with Us :
Call Us: +91-8467024957,7531923094
whatsApp: +91-8467024957,7531923094
Skype: aedei01
Mail Us: info@advanceelectricaldesign@gmail.com
---
Electriacal System Design Online Course Meterials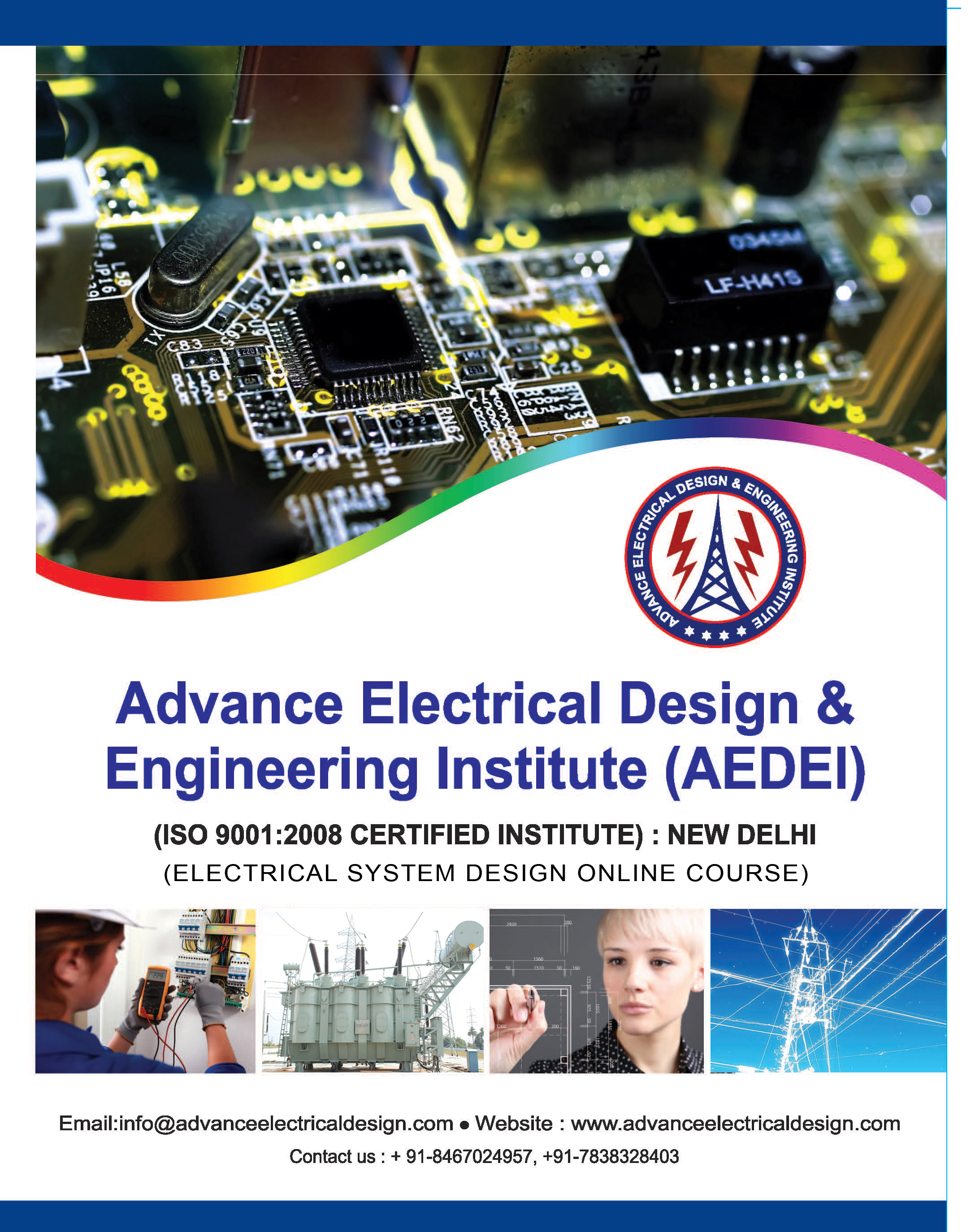 Who is Electrical System Design Course Training for?
Diploma in Electrical Engineers
B.tech in Electrical Engineers
Engineers
Architects
Sales people
Entrepreneurs