Solar Power Plant Design Online course
Advance Electrical Design and Engineering Institute specializes in online photovoltaic education, focusing on industrial design, installation, commissioning and maintenance of photovoltaic (PV) systems. The classes emphasize safety, industry insight and workforce development. The course is appropriate for individuals seeking to establish a career in the solar energy industry or continued education for the solar professional. The training is presented online via a self paced course with full instructor communication and support. After the student registers they can interact directly to the instructor and it should be one-one session going to conducting for two months . Informative PowerPoint and multimedia presentations are incorporated into the online classes. Students will participate in online Live Projects on KW ,MW Scale and testing for evaluation, final outcome results, and better comprehension and retention of material. Upon completion of the course the student will have the ability to download and print a certificate of completion.
Upon registration of class the student will receive
.Photovoltaic Systems Textbook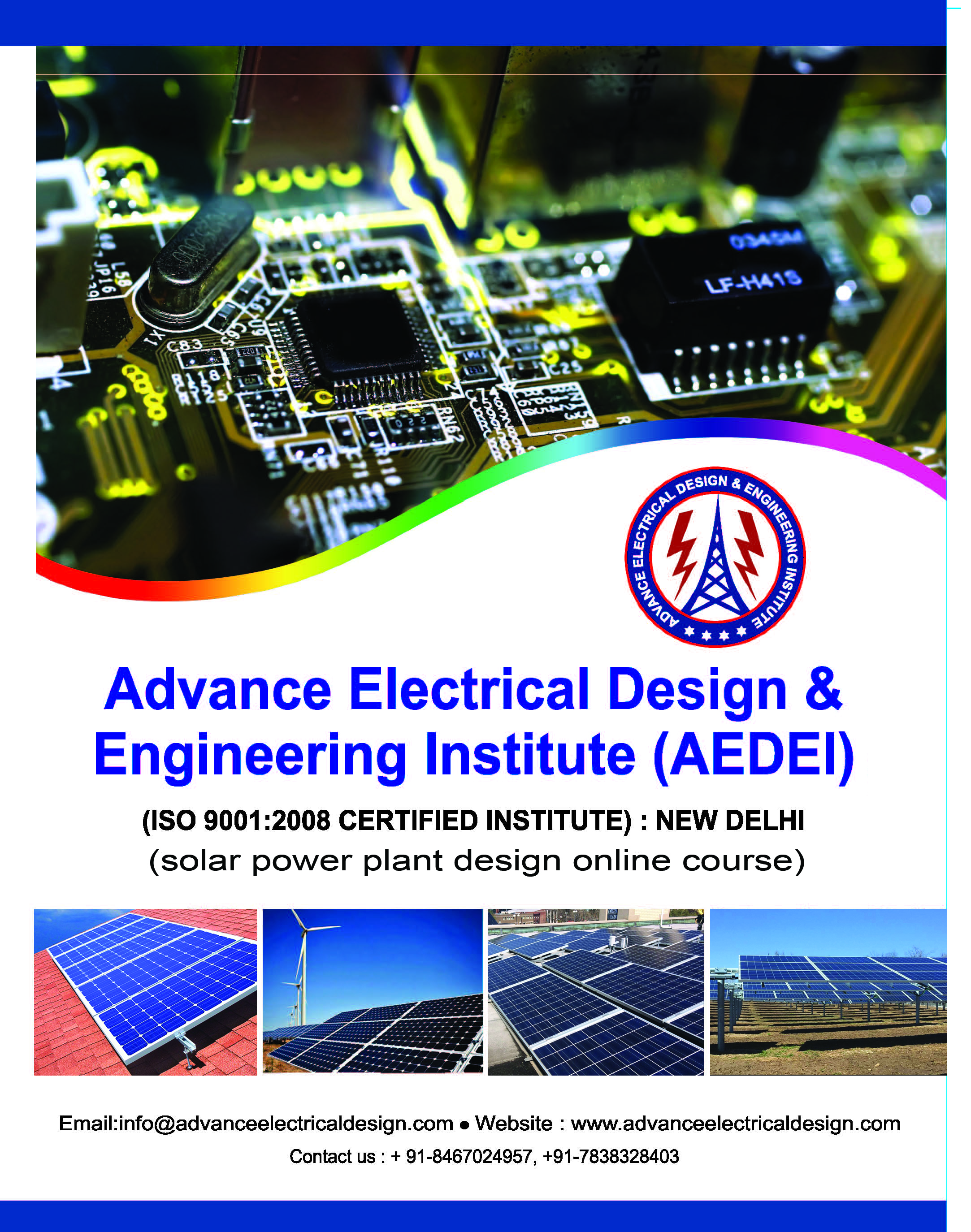 Who is Solar Design Course Training for?
Engineers
Architects
Sales people
Entrepreneurs